Some people are looking for answers. Here you have them.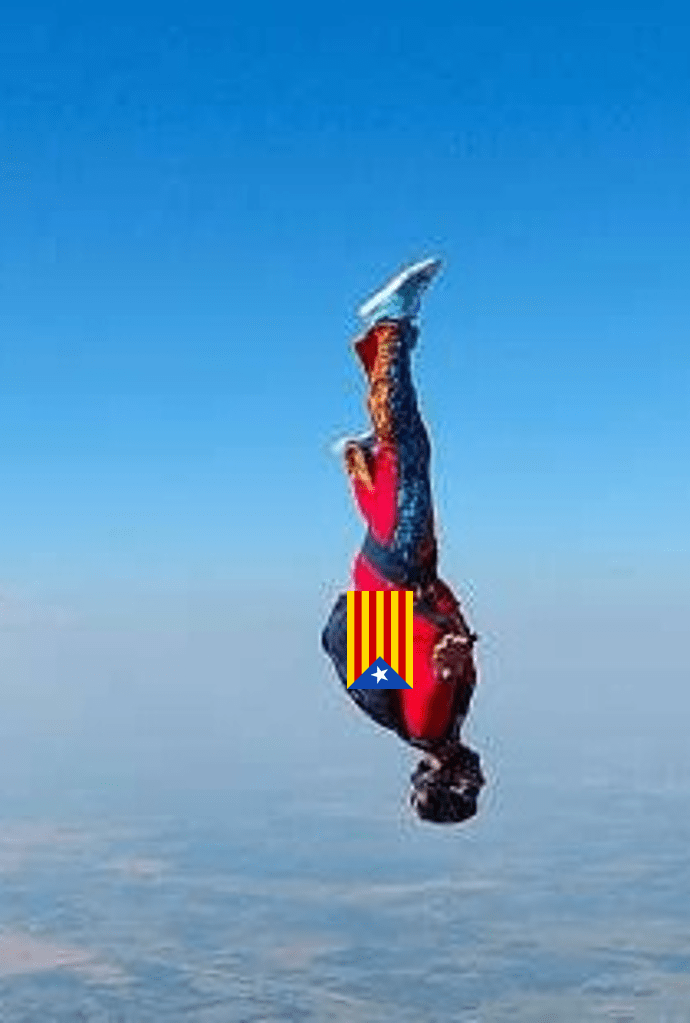 We are Catalans, but we are free form nationalism. Our centuries-old identity is Catalan, and therefore Spanish. Or Spanish, and therefore Catalan. Here you have some questions that make us uneasy about our future.
– Is it true that Catalonia is losing its traditional dynamism after 35 years of nationalistic rule?

GDP 2013: Catalonia -1,2%, total Spain -1,2%
GDP 2014: Catalonia +1,4%, total Spain +1,4%
Unemployment Q4 2013: Catalonia 21,9%, total Spain 25,7%. Youth (<25 y.o.): Catalonia 48,9%, total Spain 54,9%
Unemployment Q4 2014: Catalonia 19,9%, total Spain 23,7%. Youth (<25 y.o.): Catalonia 45,9%, total Spain 51,8%
– Is it true that Catalan public debt grew +86% since 2010?

Public Debt 2013: Catalonia €57,1 bln, total Spain €966,2 bln
Public Debt 2014: Catalonia €64,5 bln, total Spain €1.033,9 bln
In 2010, Catalan public debt was €34,7 bln
Budget 2013: Catalonia €37,0 bln (2012 extended), total Spain €408,0 bln
Budget 2014: Catalonia €36,1 bln, total Spain €423,2 bln
– How much money got Catalonia from the Spanish rescue fund (FLA)? Is it true that Catalonia gets the biggest part of it?

By Sept'14, Catalonia had got €23 bln (43% of total Spanish rescue funds) from the FLA. And it goes on.
– Is it true that Catalonia is NOT the biggest contributor to the poorest Spanish regions?
Last June the Catalan government presented its own figures on the region "deficit": €15 bln. However, depending on the calculation method it goes down to €4 bln. Ex-Finance Minister Mr. Josep Borrell talks about a surplus of €4,1 bln before neutralization.
Spanish government presented in July the list of transfers by regions. Madrid is the highest regional contributor, almost doubling Catalonia.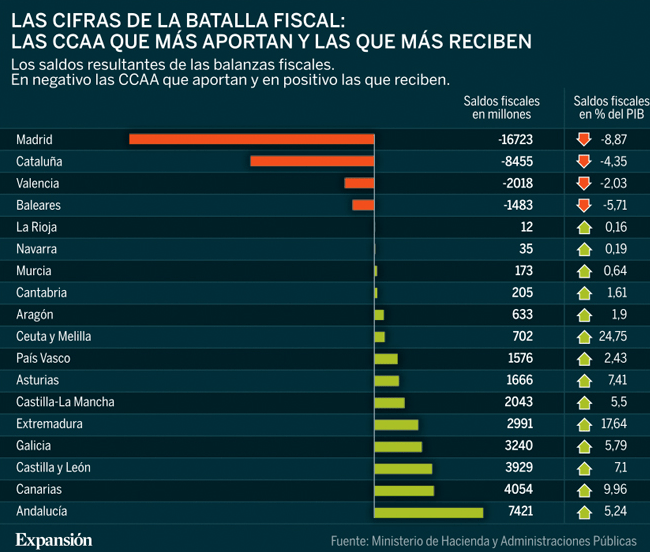 There is also a survey on financial flows between Catalan counties -never published by the Catalan nationalist government- , where Barcelona has a clear deficit.
– How much public money has the Catalan government spent to spread its nationalistic ideology? 
Best estimates say that more than €20 bln (mainly in Education and Media) have been spent in the last 35 years to build a nationalist mindset aligned with the Catalan nationalist doctrine.
– Is it true that nationalistic Catalonia is losing competitiveness among European regions?
Catalonia is only the #142 most competitive European region, according to the Regional Competitiveness Index 2013. We have lost 40 positions in the ranking, while Madrid maintains its competitiveness (#57). The Catalan nationalistic government has tried several times to hide this fact.
– Is it true that Catalonia is losing attractiveness for foreign investors?
Foreign investment fell by -16% in Catalonia in 2014. It grew by +10% in the rest of Spain.
Welcome to nationalistic Catalonia.

---
---
Categories: Economía